Apple Arcade: The Top 10 Games Worth Your Time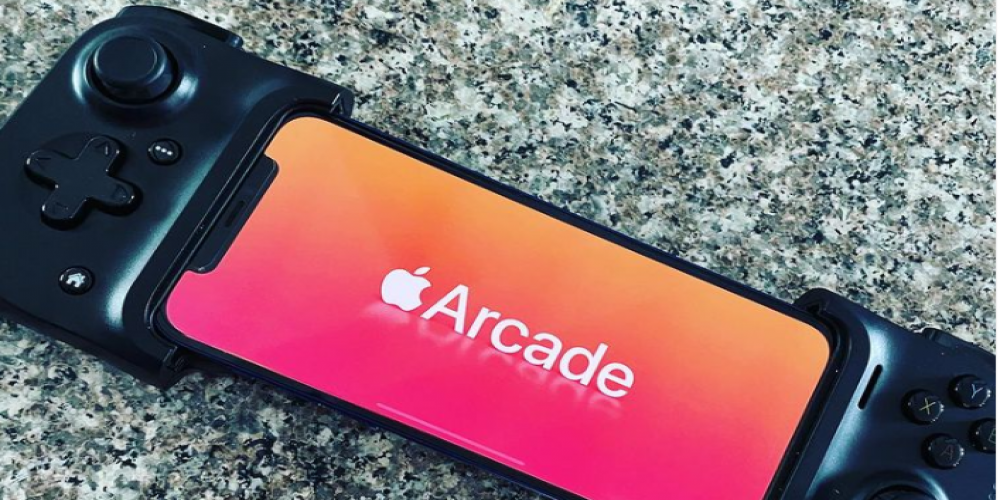 When you get your Apple One subscription for fitness and music, you will once in a while look at Arcade and wonder if there are some games that deliver. The answer is yes, and we have picked the top 10 titles for you. While intended Arcade subscribers are well aware of these games, you may find it useful if you are just discovering this amazing service.
In short, Apple Arcade is a gaming pass by Apple, like Google Play Pass, or Microsoft Xbox Game Pass. With this monthly subscription, on your devices by Apple, you can access dozens of games that would otherwise be paid or ad-supported. Arcade is available for standalone subscriptions or within the Apple One bundle. It features fantastically diverse games, both exclusives and world-famous titles, crème de la crème of which we present to you with love.
What the Golf?
If you have never believed a golf simulator can be any fun, just try this one. This is not your conventional simulator, though: golf is just a cover for tons of funny and awkward situations you need to go through with imagination and a smile.
Oceanhorn 2
It's one of the most beautiful adventure games ever, not only on Apple Arcade. Inspired by the Zelda series, Oceanhorn 2 still feels authentic, with variable gameplay and constantly challenging puzzles. It was one of the first really big titles on Arcade, and it still feels bigger than mobile gaming.
Shinsekai: Into the Depths
It's another Nintendo-inspired game, an underwater take on Metroidvania. Explore towns and ruins under the sea after the end of the world and see how the new one emerges. It's you who has to build it, with a help of a little drone.
Monster Hunter Stories+
Yes, it's that very Monster Hunter that has gone mobile. It's much cuter and nicer than the original, though, as the game is rather focused on Monsties, the ones you befriend and hatch their eggs. It's a different sort of fun but great as usual in the franchise.
Cat Quest II
No matter if you are a cat or a dog lover, this game features both, instead of humans. It's a classical adventure RPG transferred to a fictional universe where feline heroes explore the land and its Catpital with swords and magic. And yes, it's full of charming puns and jokes.
NBA 2K21 Arcade Edition
Though it's mobile and more lightweight than the original, this NBA game takes it seriously. Its gameplay is focused on matches on the court. With simplified physics, less visual splendor, and more strict moves, this game lets you play easier (especially if you have a gamepad). And, like all the Arcade games, it's completely ditched microtransactions. Isn't this the NBA game of your dreams?
World of Demons
It's exactly what it says on the tin. The game is set in medieval Japan, and your character is a samurai assisted by an army of demons in a battle versus an even greater evil. Who said it was easy in shogun times? The best part of the game is its authentic visuals inspired by ukiyo-e paintings.
Sayonara Wild Hearts
The famous rhythmic game is still good as new, with updates bringing new tunes and grooves. There is little to be said: make it loud and play through the neon kingdom of disco speed!
Disney Melee Mania
It's a Disney take on MOBA games, a version of DotA 2 or LOL where Disney and Pixar characters act as superheroes with their powers. In this 3v3 multiplayer game, teams fight in the arena. This one is kids-friendly and appealing to adults as well.
Fantasian
If the name reminds you of Final Fantasy, it's for a reason. This game is produced by one of the FF makers, Hironobu Sakaguchi, and it's one of the most beautiful mobile RPG ever created. If you subscribe, check this one first. And connect your gamepad to get the real console feel.
We must notice that we skipped the Timeless Classics section because it seems too obvious to choose. If you want chess, card games, or whatever, you will not choose between them and, say, RPG or arcades. They are worth a separate review. For the same reasons we excluded classical titles like Fruit Ninja, Angry Birds, or Cut the Rope.
Which of these games did you like the most? Which of those we skipped do you think to deserve more attention? Are there any gems that are not that popular but adored by devoted fans? And do all these games run well on your devices? If you have something to share, you can tell it in our comments!