Play the Ultimate Knockout with These Top-5 Fall Guys Alternatives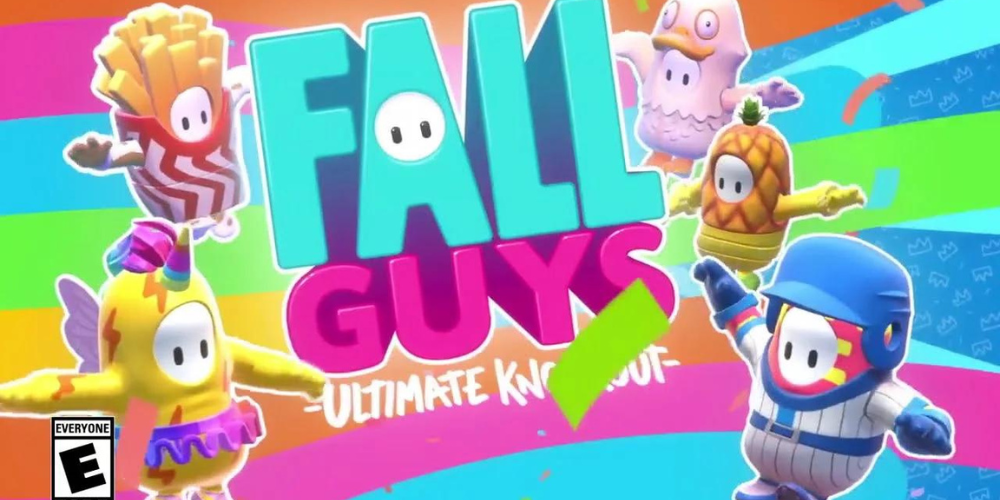 Fall Guys: Ultimate Knockout has become one of the most popular party games in recent times. It is a battle royale game where up to 60 players compete to survive multiple rounds of challenges. This hilarious and addictive game captivates gamers of all ages, making it one of the most successful titles of 2020. As fun as it is, there are many alternatives out there that can provide an equally thrilling experience. Here are our top-5 picks for the best Fall Guys alternatives.
Gang Beasts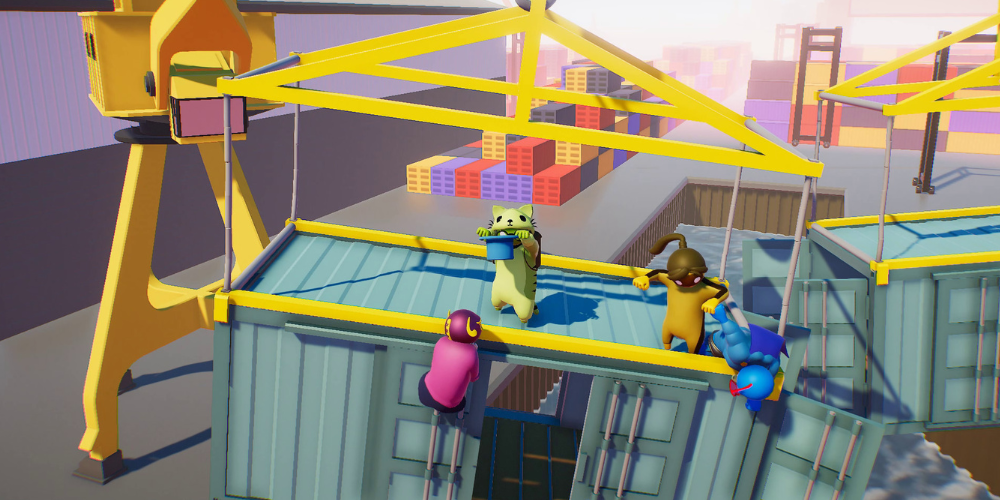 Gang Beasts is an action-packed and wacky party brawler game created by Boneloaf. Up to 8 players can join in on the fun, competing to survive various levels filled with obstacles and traps. Players must use their reflexes and wit to outmaneuver their opponents while also trying to stay alive. The game has a colorful, cartoonish art style and a plethora of characters to choose from. With its chaotic gameplay and hilarious ragdoll physics, Gang Beasts is sure to provide hours of entertainment for you and your friends.
Human: Fall Flat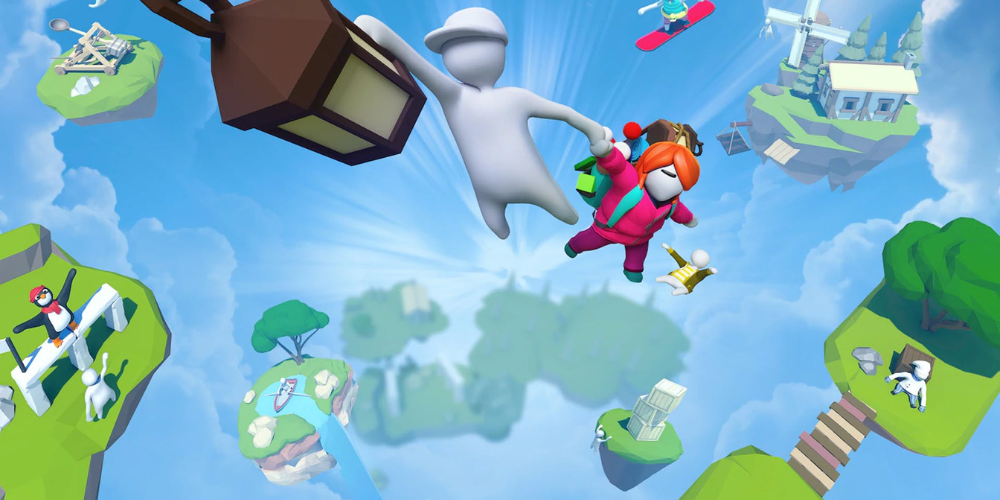 Human: Fall Flat is an open-world puzzle platformer developed by No Brakes Games. Players take on the role of a humanoid character known as Bob as they navigate through surreal landscapes filled with strange obstacles and puzzles. The aim of the game is to make it to each level's end without getting stuck or falling off the edge of the world. With its charming art style, cleverly designed levels, and innovative gameplay mechanics, Human: Fall Flat offers a unique experience that will keep you coming back for more.
Moving Out
Moving Out is a couch co-op game developed by SMG Studio for up to 4 players. In this frantic physics-based puzzler, players must help move furniture from one house to another using teamwork and quick reflexes. Plenty of challenging levels require you to think outside the box to complete them successfully. With its vibrant visuals and quirky soundtrack, Moving Out is sure to be a hit among gamers who love cooperative games with an added twist of fun chaos.
Ultimate Chicken Horse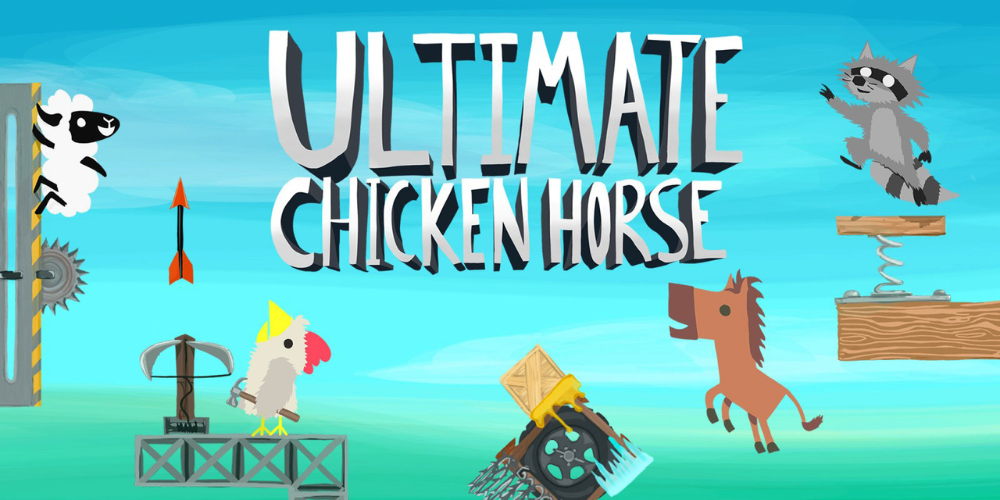 Ultimate Chicken Horse is an inventive platforming game created by Clever Endeavour Games for up to 4 players (or single-player). In this game, you play as either a chicken or horse character as you race against your opponents across increasingly difficult obstacle courses. As you progress through each level, you can build traps like mine carts or ramps that will give your opponents trouble while giving yourself an advantage in the race! With its creative level design, vibrant art style, and fast-paced action, Ultimate Chicken Horse is sure to be a hit among party gamers looking for something new.
Push Me Pull You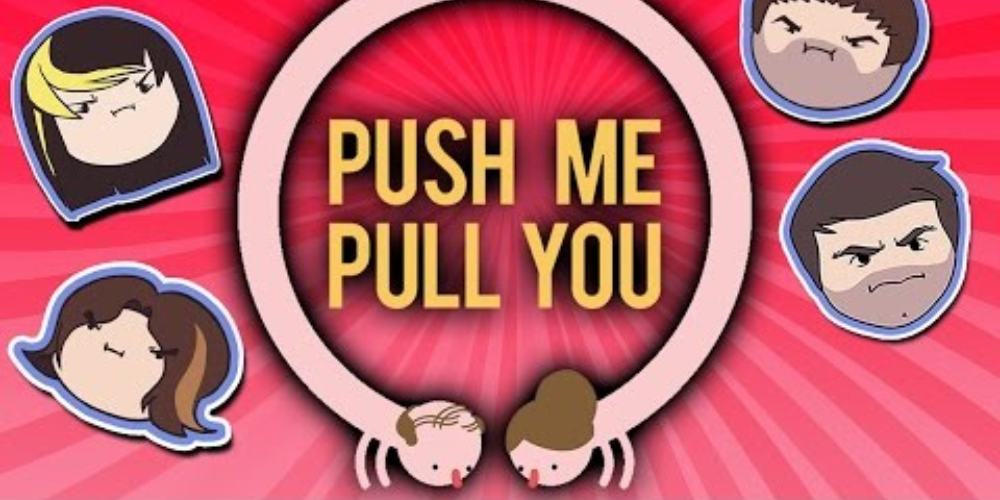 Push Me Pull You is an award-winning local multiplayer sports game developed by House House Games for up to 4 players (or single players). This unique title puts two teams of two characters against each other in an intense wrestling match where they must compete for control over one giant blob's body. The aim of the game is simple – push your opponent away from the blob while keeping yourself attached at all times. Push Me Pull You will keep you entertained for hours on end with its colorful visuals, silly sound effects, and innovative gameplay mechanics.
Bottom Line
These five games have all managed to capture what makes Fall Guys so great – their chaotic yet thrilling gameplay, coupled with their lighthearted art styles, make them all incredibly enjoyable experiences that can be enjoyed alone or with friends alike! Whether you're looking for something new or want something familiar but different, these five games will surely give you plenty of laughs along with some intense competition between friends - making them perfect alternatives when it comes time for some ultimate knockouts.