Unlocking Platinum Trophy in Baldur's Gate 3: A Shortcut for PS5 Players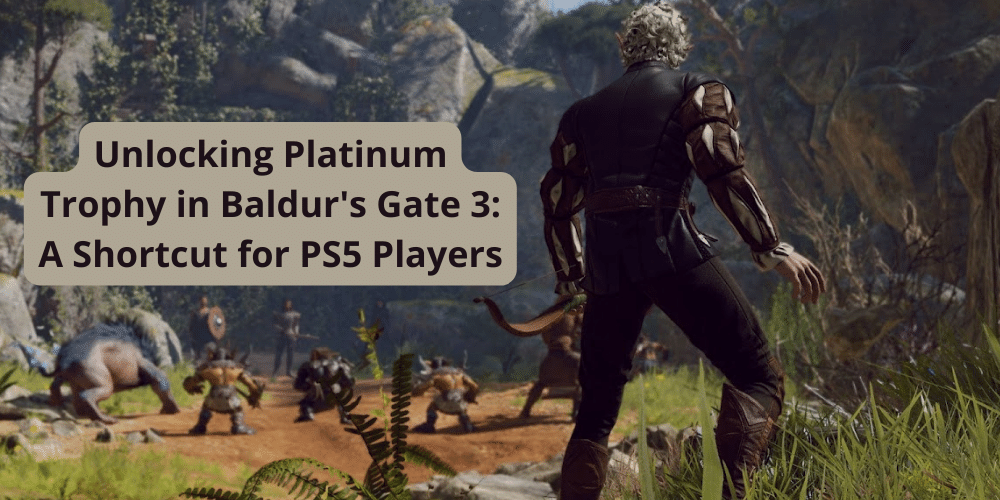 In the realm of gaming, reward and achievement are as vital as the gameplay itself. In light of this, PlayStation 5 (PS5) users have stumbled upon an exciting revelation regarding Larian Studios' renowned RPG - Baldur's Gate 3. Gamers have found an enticing shortcut to clinch the coveted platinum trophy for the said game, and it involves utilizing the cross-saves feature- a quality-of-life feature that the developer has been championing since 2020.
Baldur's Gate 3's cross-save function is a tool that allows players to keep their campaigns progressing across different platforms. The activation is stress-free. Players only need to sign up with a free account with the developers and ensure they're logged in within their profiles post-game launch. The feature brings a lot of conveniences as it dovetails with modern gamers' multi-platform trend, but then an additional benefit has been uncovered. It's discovered to be a fast and straightforward way to unlock the much-aspired platinum trophy in the PS5 version of the game.
This innovative platinum hunt started to gain traction during Baldur's Gate 3 PS5 early access period, and it continued to spread even after the official game's debut on Sony's console on September 6. There have been reports of two players who successfully managed the feat just hours into the game's release. Users have shared testimonials regarding the viability of this method on various gaming forums, with one user confirming that it's indeed possible to unlock achievements via cross-saves - from getting the Critical Hit trophy to "completing" the game on Tactician difficulty.
Though unlocking the platinum trophy through this method still requires an extensive library of tactically created saves - as the game boasts 53 achievements in total, it's comparably efficient and less time-consuming. Given that Baldur's Gate 3 is not a competitive game and the shortcut requires purchasing the game twice (once for PC and once for PS5), it is believed that Larian Studios is fine with players obtaining the coveted platinum trophy this way. The same loophole was also noticeable in their previous RPG title, Divinity: Original Sin 2, and it's speculated this 'side effect' of cross-save is a nod from the developers themselves.
In conclusion, the platinum trophy quest in Baldur's Gate 3 for PS5 has taken an interesting turn, shedding light on an easier pathway through strategically using the cross-save feature. It is but an exemplary testament to the curiosity and innovation that gamers can bring to the table. It also means the cross-save functionality might not just be an efficient tool for seamless gameplay across multiple devices but can serve as a strategic companion to those looking to fast-track their gaming achievements. As Larian Studios plans to extend cross-saves to the Xbox version of the game, we might see the same strategy unfold on Microsoft's consoles, too.