Path of Titans Unleashes the Night Stalker Expansion for Thrilling Nighttime Combat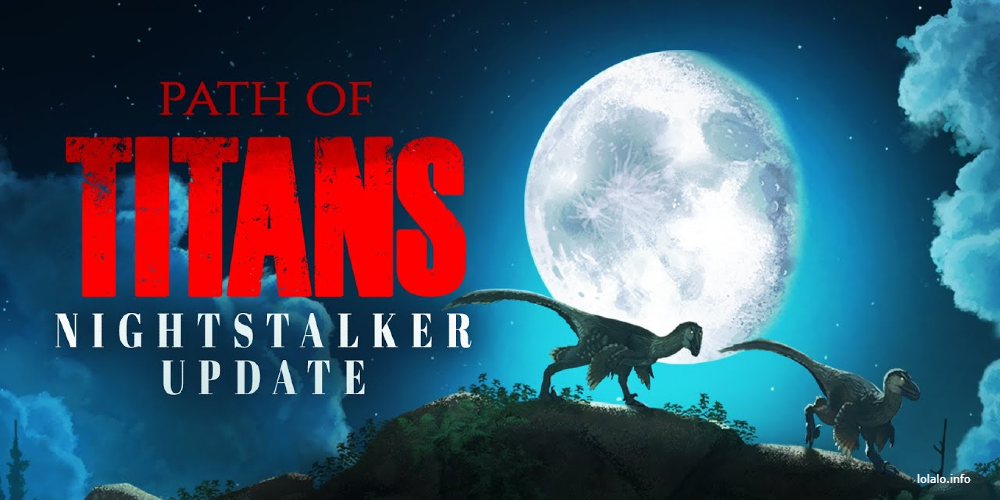 Last week, Alderon Games introduced the exciting Night Stalker expansion to their popular sandbox survival MMO, Path of Titans. Founders Edition members can now enjoy this update, which brings the darkness of night along with all its hidden terrors and challenges.
Path of Titans, an MMO dinosaur video game currently under active development, offers a captivating prehistoric experience for home computers and mobile devices. With full cross-platform compatibility, players can join the adventure as one of 18 core dinosaurs and explore a rich ecosystem teeming with complex AI creatures and up to 200 other players.
The Night Stalker update adds a whole new dimension to nighttime combat in Path of Titans, with a fresh set of skills designed to make battles even more engaging and suspenseful. Abilities like Midnight Hunter and Night Stalker elevate the mysterious and thrilling aspects of nocturnal skirmishes.
Small and medium-sized carnivores, in particular, will benefit from ten brand-new abilities tailored specifically for them. Additionally, seven special abilities have been revamped with new animations in 2023, and nine others have been rebalanced and enhanced with over ten skills each. This brings the total number of species available in the game to an impressive 30, with plans for further additions in the future.
Players can look forward to encountering updated versions of iconic creatures such as Alioramus, Suchomimus, Camptosaurus, and Latenivenatrix within this expansion. These improvements promise to add even more depth and variety to an already immersive gaming experience.
In conclusion, Path of Titans' Night Stalker expansion offers players a thrilling new challenge as they navigate through dark nights filled with lurking dangers. With its skill enhancements and creature updates, this latest addition is sure to captivate both existing fans and newcomers alike as they explore the vast world that Alderon Games has created.