Genshin Impact Gameplay Trailer Reveals A New Hydro Sword Character Nilou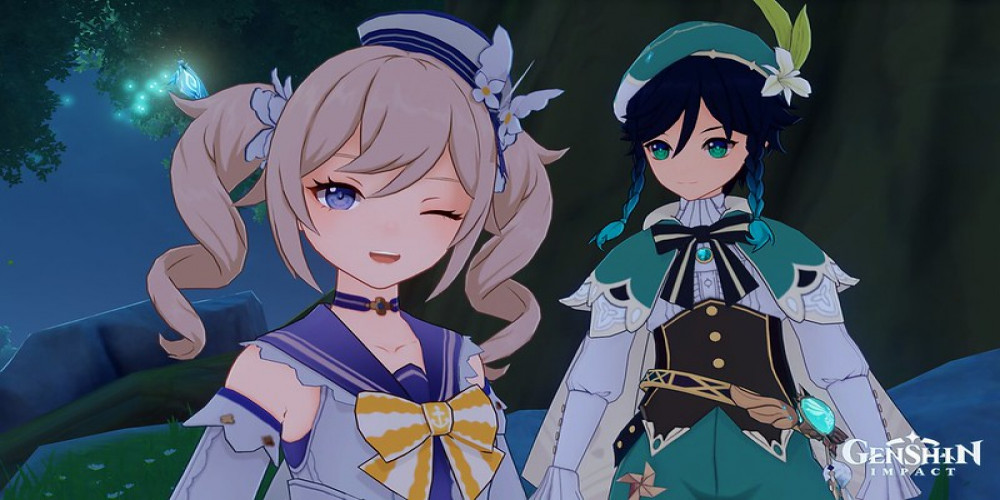 We all first met Nilou at the beginning of the Sumeru story and knew that she would be a show star one day. For those still unsure whether you should spend your hard-won primogems on this fascinating sword-wielding Hydro character, the miHoYo developers just released a new in-depth teaser trailer depicting the heroine's gameplay and overall appearance.
The 7-minute long video allows us to view Nilou from literally every angle, while the 'test run' event also lets us try how she plays. The developer chose to go further than just show us the teaser – it shared a bunch of exciting details regarding Nilou. Thus, we now know that Nilou – the leading dancer performing at Zubayr Theater – is a 5-star Hydro character whose signature weapon of choice is a one-handed sword. Nilou is an expert at dealing damage to her enemies with varied dance moves. Acting as a supporting character, she can alter some Elemental Reactions' effects to help her team.
Although her design might suggest otherwise, healing does not seem to be included in Nilou's primary toolkit. The Bloom reaction – Dendro plus Hydro – will be central to her playstyle, and she even has a Passive Talent for it known as Court of Dancing Petals.
Since Nilou has already become playable with the latest Genshin Impact Version 3.1 release, you have your chance to get to know this character better and see which other skills and talents she has and how well she can use them to benefit your playstyle. And if you are new to the game, Genshin Impact is available for free for PS4, PS5, PC, and mobile devices. It has also been confirmed that Genshin Impact is coming to Nintendo Switch, although no specific dates have been given.
Are you a fan of Genshin Impact? Who is your favorite playable character? Let us know what you think of Nilou in the comments section below this post!