Comparing NordVPN and Hotspot Shield – Which VPN is Better for You?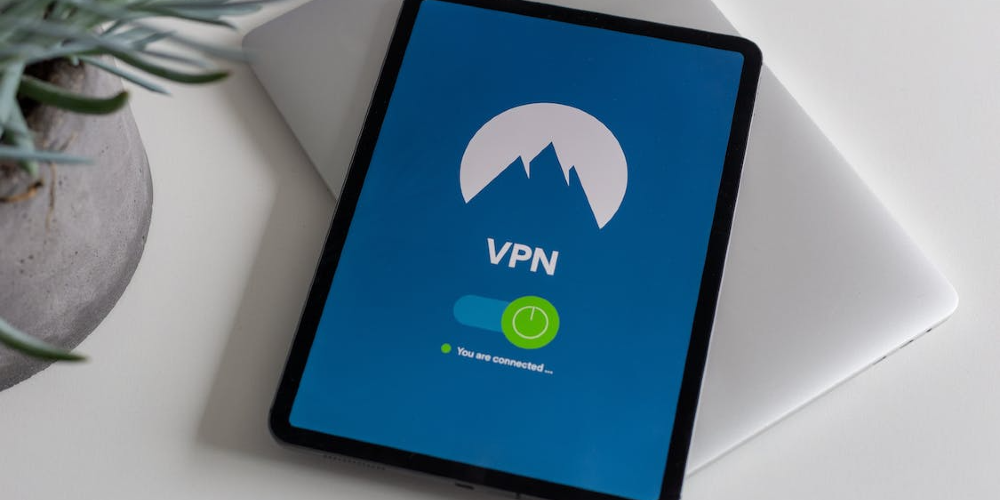 Today's world allows us to do more online than ever before. Whether it's shopping, banking, messaging, or watching streaming videos, the internet offers a huge variety of activities that you can do from the comfort of your own home. But along with all these benefits come some risks. We live in an age where our data is constantly monitored and collected by companies, governments, and other third parties.
To protect your data when using the Internet, one of the best solutions is virtual private networks (VPNs). There are many different VPNs currently on the market, but two of them stand out as popular: NordVPN and Hotspot Shield VPN. In this article, we'll compare these two services to help you decide which one is best for you.
Pricing Plans and Ease of Use
Taking a look at the pricing plans offered by each provider, we can see that - NordVPN offers three different levels: Complete - $6.79/month, Plus - $5.49/month, Standard - $4.49/month - while Hotspot Shield offers different levels between free (limited use), Premium - $7.99/mo, Premium Family - $11.99/month.
This makes it easy to choose the right price range based on individual needs + budgetary constraints faced today! As for ease of use, both providers offer dedicated apps for mobile platforms such as android+ios devices, as well as extensions available through chrome browsers, etc., so navigating the settings/options shouldn't be too difficult, regardless of which option you choose!
Network Size
Another key difference between the two services is the size of the network. NordVPN has over 5,400 servers located in 59 countries and has one of the largest networks of any VPN service, giving users more options for choosing servers near or far, depending on their needs or preferences. In contrast, Hotspot Shield only gives users access to 2500+ servers located in 70+ countries, so while they have slightly more countries overall, server locations may not be as varied as NordVPN because of the smaller network size, making NordVPN an ideal solution if you need more options when connecting across different regions around the world.
Security and Privacy
When choosing any type of VPN service, security and privacy should always be a top priority, as this ensures your data is kept safe no matter what device or platform you use. When it comes to security, both services are top-notch; each is equipped with military-grade encryption protocols as well as additional features such as automatic disconnection switches and split tunneling, all specifically designed to bolster privacy protection while using public Wi-Fi networks or other unsecured connections on mobile devices like phones and tablets.
That said, despite some similarities in terms of security, Hotspot Shield does not offer the dual VPN technology available through NordVPN, which allows users to gain additional layers of protection when connecting through servers located around the world, adding another layer of anonymity by routing traffic through multiple servers before it reaches its destination, making it much more difficult for those monitoring your online activity. In addition, NordVpn offers more advanced options such as Onion.
Over VPN, which routes traffic first through its own VPN before sending the information through the Tor network, ensuring that no host knows who you are, where you are coming from, or where you are going, ensuring complete anonymity even from those looking to see what sites have been visited, etc. Both Hotspot Shield and NordVPN offer strong encryption protocols along with additional features such as ad blocking, IP address masking, and DNS leak protection to help keep your browsing history hidden from prying eyes.
However, NordVPN's "double encryption" feature allows users to connect through two separate systems at the same time, which means an even higher level of security compared to Hotspot Shield's single-level encryption protocol, making them clear winners here, especially for those looking for extra layers of protection against potential threats lurking online.
Platform Support
None of the services require the installation of special software to use the corresponding applications. Instead, simply log into your user account, download the necessary files, and connect your device to the desired network, regardless of the type of operating system used Home Windows, iOS, Android, Mac OS Linux, etc. However, what makes them different here concerns the ability to connect simultaneously since HotSpot allows only five devices to connect simultaneously within a single license agreement, while NordVPN supports up to six, thus providing much more flexibility from the end user's point of view!
Speed
Speed is another area where the two services vary greatly due to factors such as the location of servers in different locations of each provider's respective network infrastructure; speed will vary greatly depending on where you are geographically compared to where your servers are in certain supported regions around the world.
Customer Service
Last but not least, customer support plays a crucial role when choosing any product/service, especially those that require a high level of technical expertise (such as VPN), so it is important to make sure that the vendor provides satisfactory customer support that is always ready to answer questions about the products/services offered.
In this respect, both solutions offer the same quality customer service, although there is also a slight difference in NordVPN's favor: they provide a 24×7 chat and email ticket system that allows customers to get answers almost immediately when they need them. Overall, both solutions should be able to provide a satisfactory level of customer service no matter what problems may arise.
Closing Thoughts
After looking at each feature side by side, it's clear that both VPN services offer excellent value for money, despite slight differences depending on individual preferences, requirements, etc. Ultimately, the choice is left to the user depending on their needs, requirements, budget, preferences, etc. But having said all that, we can conclude without a doubt that each of these providers offers quality services that are worth trying.